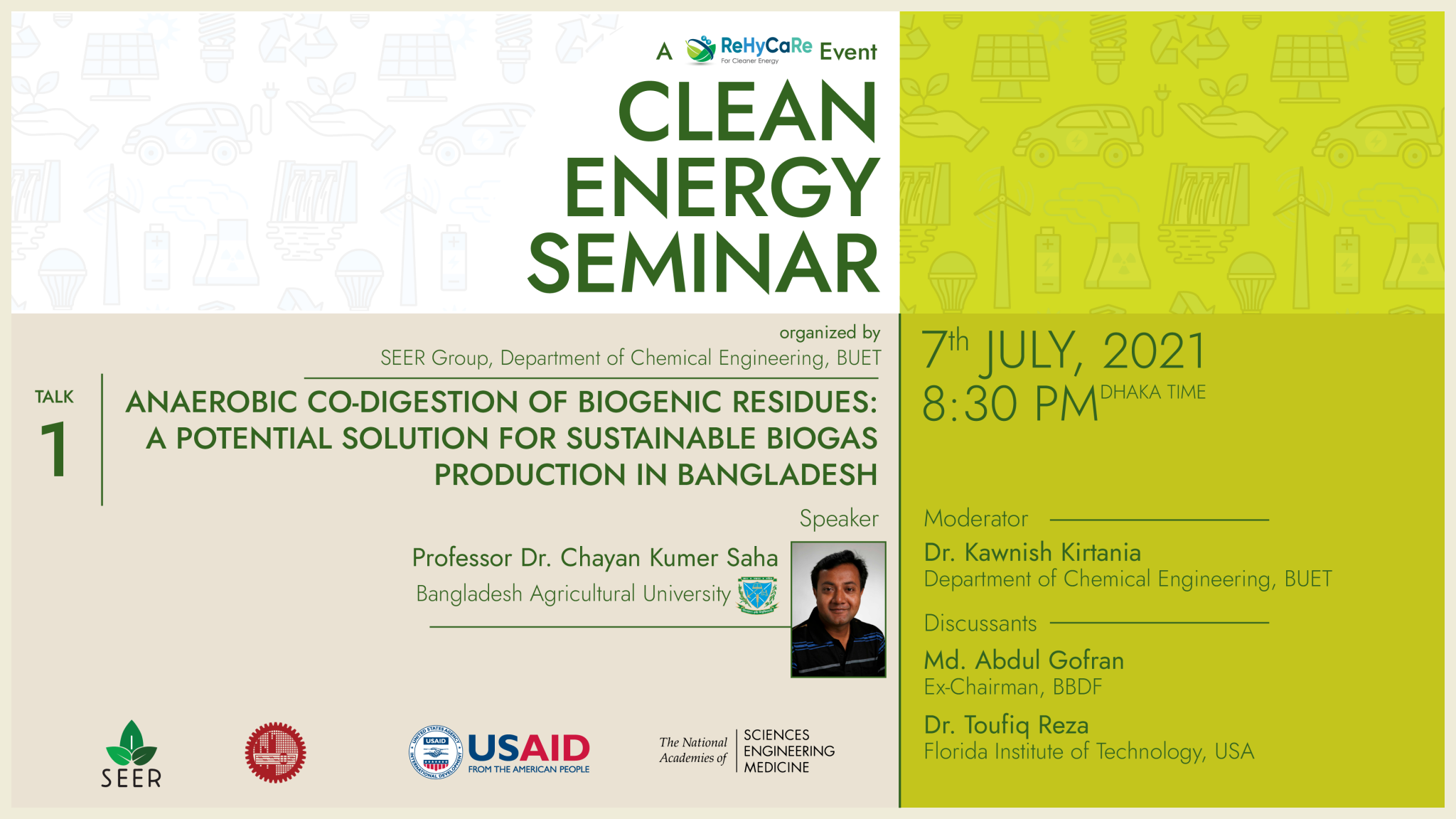 Clean Energy Seminar: Event Starts on July 7, 2021
t is our immense pleasure to announce the Clean Energy Seminar as a ReHyCaRe event. This is the first ReHyCaRe event organized by SEER Group, Department of Chemical Engineering, Bangladesh University of Engineering and Technology (BUET, the leading partner of ReHyCaRe consortium). ReHyCaRe is a clean energy project partnered among BUET, Bangladesh Agricultural University (BAU), University of Dhaka (DU) and Florida Institute of Technology (FIT), USA funded under PEER Program by USAID and implemented by the US National Academies of Sciences, Engineering and Medicine. It is a periodic event which will be organized by rotation among the ReHyCaRe Partner institutions. Throughout this event, we will hear from the Energy experts from home and abroad, who are contributing relentlessly with their knowledge and expertise in developing cleaner fuels and technology.
The kickoff seminar will be on 7th of July 2021, at 8:30 PM Dhaka time. So hurry up and register for the event!
Registration link to Talk 1: https://forms.gle/LueMHprg3hT7Vzgn7